We will be exhibiting new technologies at the IMTS in the South Building, Level 3 Booth Number 339182.
Bertsche Engineering has tackled the twin objectives of machining long structural aluminum or steel parts and increasing production of smaller parts on the same machine with its X-Mill vertical machining center. The X-Mill has X travels beginning at 130″ with models...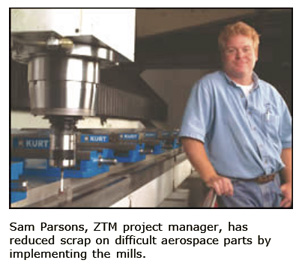 When asked to reveal the secret of the company's success, Brad Julius, founder of ZTM Inc., responds that he follows one rule. "We give our customers what they want, when they want it," he says. Less than 20 years ago, Mr. Julius founded ZTM Inc. in his garage with a...