The TCMILL is a powerful high performance travelling column machining center that significantly cuts cycle time and increases productivity. With the "High Dynamics" option, feed and rapid rates of 100 m/min provide the performance for high metal removal rates in aluminum monolithic parts and the dynamic agility for thick wall composite drilling, routing & milling. The "High Feed Force" option provides thrusts up to 5200lbs, a high torque spindle & rigid structure for heavy steel, or titanium machining. Designed and built in the USA, the TCMILL series is American tough.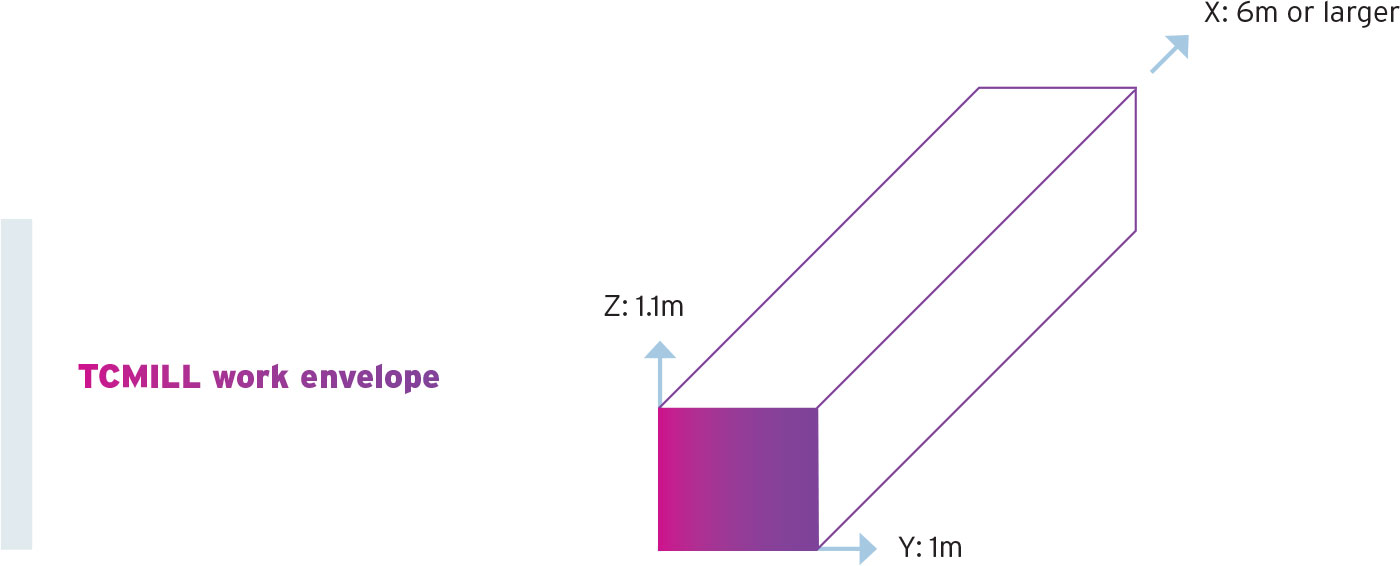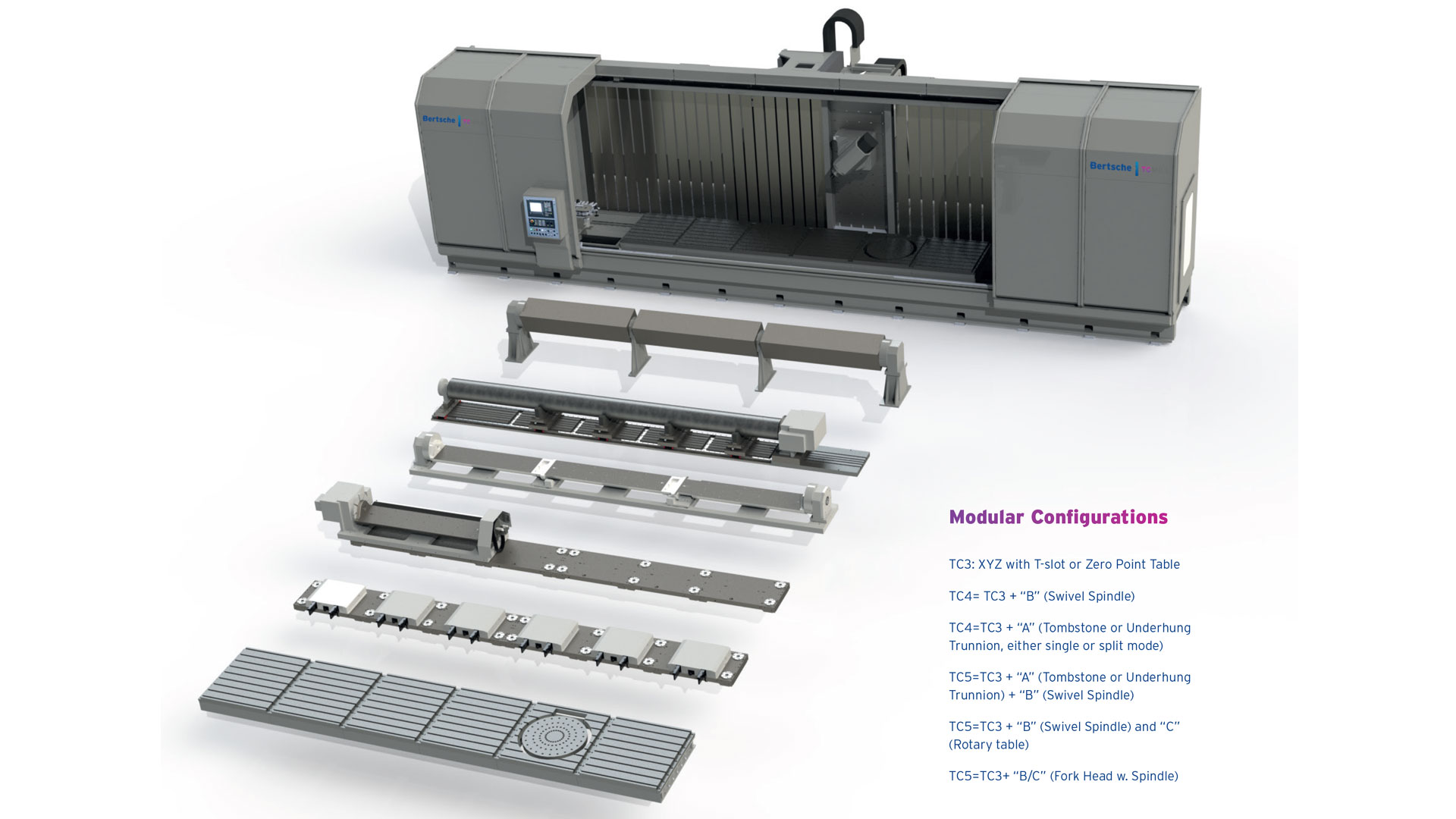 A cutting edge travelling column design in 3, 4 and 5 Axis configuration, based on a proven robust machine, the TCMILL is customized to fit your exact application needs. With a direct drive high power or high torque spindle nested in either a vertical or a "B" axis swivel head (+/-120° swivel) allows up to 5 sided machining. Table configurations include a T-Slot table, or built in zero point fixturing, "A" axis tombstone & trunnion working in single or split mode or a "C" axis "in table". With travels in X of 7, 9 and 13 meters, the TCMILL series can handle your largest parts.
A proven performer, the travelling column TCMILL series has a user base that includes tier 1, 2 and 3 suppliers to Boeing and Boeing for the 737,747,767 and 777 programs. The new TCMILL series reflects over 20 years of accumulated knowledge and experience building high acceleration, high feedrate traveling column machines. Now with more power, more speed and the same long term reliability, durability and inherited genes of its predecessor, this powerful machining center meets the most demanding machining requirements in any industry.

The TCMILL Series comes packed with flexibility and can be configured for different work modes depending on your application.
> 3m between NC rotary tables.
> Dual synchronized NC Rotary Tables work in tandem
> 60 tools total, 2×30 tool direct exchange tool changer – 1 per work zone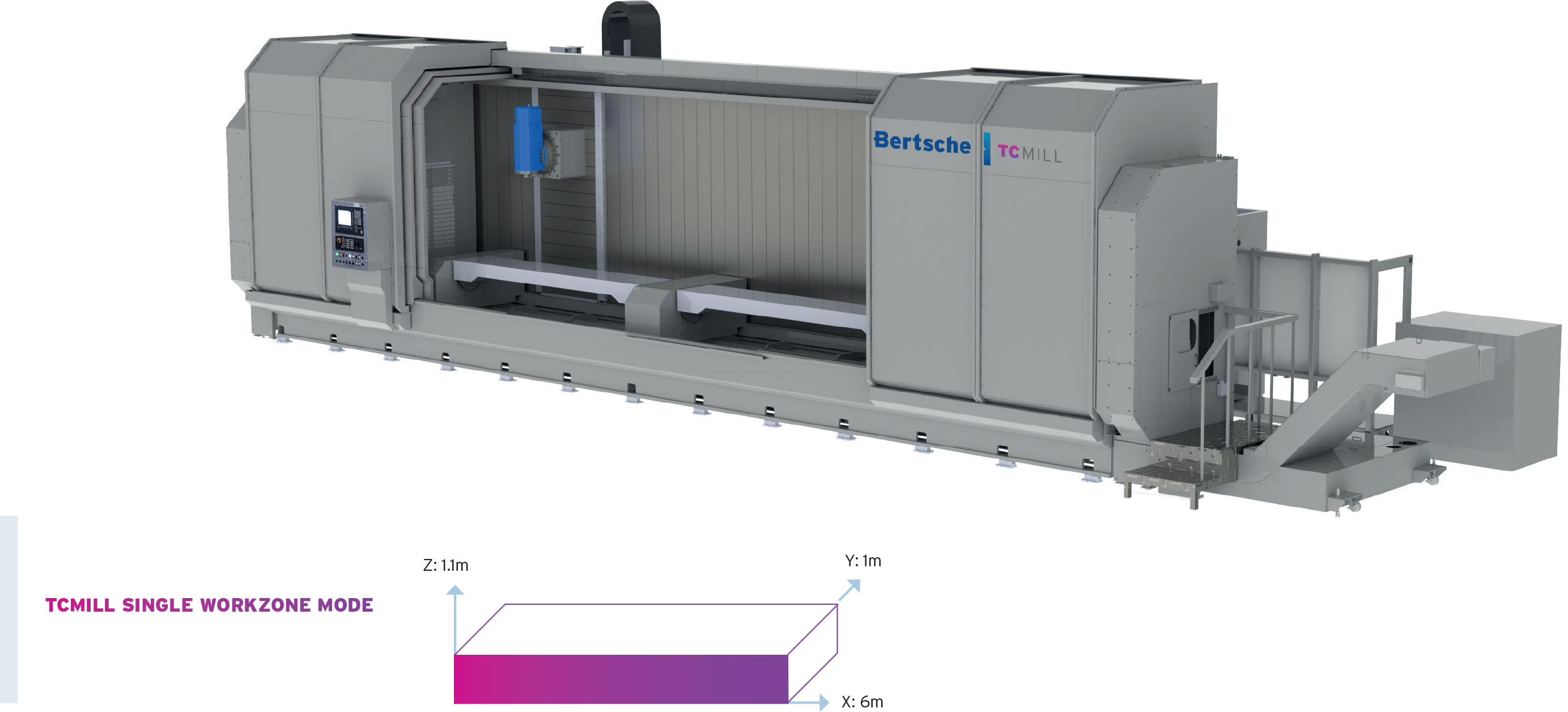 > When large part machining is required the work zone divider can be removed, enabling 5 axis machining of long parts >6 meters.